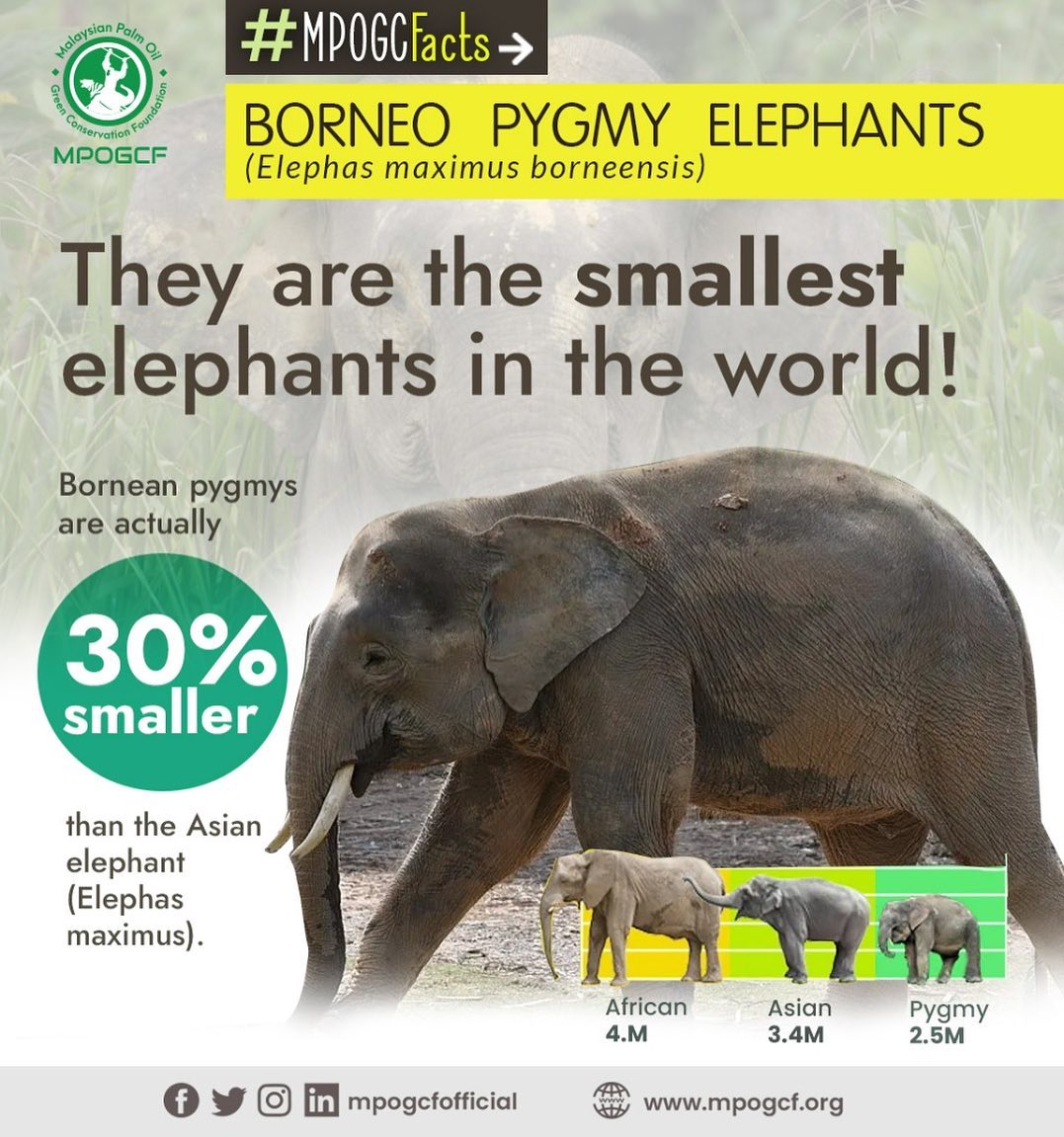 #MPOGCFacts 𝗼𝗻 𝗕𝗼𝗿𝗻𝗲𝗼 𝗣𝘆𝗴𝗺𝘆 𝗘𝗹𝗲𝗽𝗵𝗮𝗻𝘁𝘀.
Apart from being the smallest elephants
in the world, the pygmy elephants are high on priority for the Malaysian palm oil industry in our efforts to conserve wildlife.
Surveys carried out by Sabah Wildlife Department @5rhidupanliar_ had put the number of Bornean elephants in the island to no more than 2,500 and the number is decreasing due to habitat loss and a rise in fragmentation, as a result of poaching and illegal logging.
In response to this, the Malaysian palm oil industry through the Malaysian Palm Oil Council (MPOC) had pledged 𝗥𝗠 𝟱.𝟮 𝗺𝗶𝗹𝗹𝗶𝗼𝗻 for the development of the 𝗕𝗼𝗿𝗻𝗲𝗼 𝗘𝗹𝗲𝗽𝗵𝗮𝗻𝘁 𝗦𝗮𝗻𝗰𝘁𝘂𝗮𝗿𝘆 from the Malaysian Palm Oil Green Conservation Foundation (MPOGCF), as a corrective initiative to protect endangered wildlife such as the Bornean pygmys.