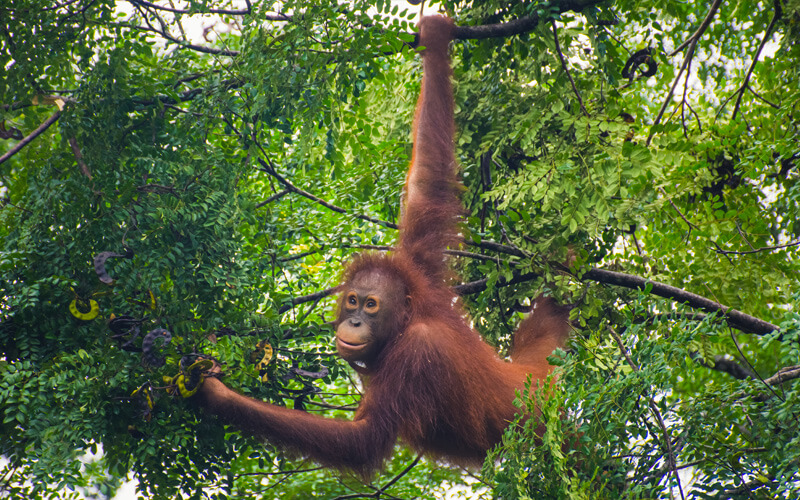 In July 2019, Ministry of Primary Industries and Commodities (MPIC) launched "1 Million Forest Trees Planting" Campaign as an initiative to uplift the image of Malaysian palm oil industry.
The campaign was launched in  collaboration and strong support from Sabah Forestry Department (SFD) with the aim for a greener Malaysia in line with the Sustainable Development Goals and the Paris Agreement. This project was initiated under the Malaysian Palm Oil Green Conservation Foundation (MPOGCF).
Despite being challenging and expensive, forest restoration efforts are immensely rewarding and beneficial as acknowledged by the ministry and the Malaysian government. Acknowledging this fact, the memorandum of understanding (MOU) for "Forest Rehabilitation of Orangutan Habitat at Lower Kawag, Ulu Segama Forest Reserve" was signed between Conservator of Forests, Sabah and  Malaysian Palm Oil Council (MPOC). 
The MPOC with SFD have identified 2,500 hectares of degraded forest in Lower Kawag, part of Ulu Segama – Malua Forest Reserve in Lahad Datu, to be planted with fast growing indigenous forest species and native fruit trees. This is done with the engagement of local communities that also offers them an opportunity for an additional income stream and at the same time preserving the forest landscape. The programme will also enrich forest biodiversity in the selected area that will also act as wildlife corridors and wildlife refugia in the long run.