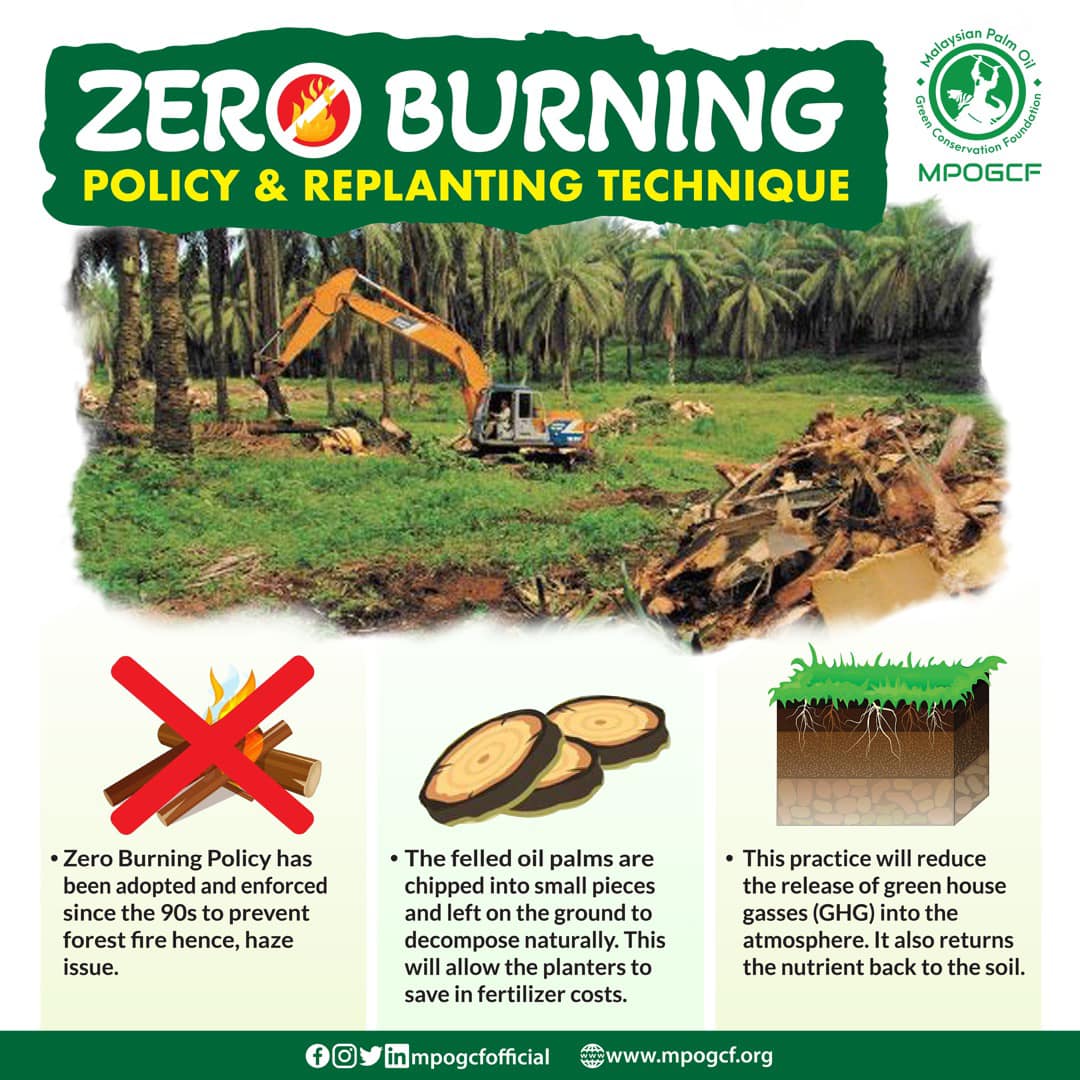 The zero burning technique is among the best developed practices that have been used by commercial-scale plantations in Malaysia.
It is a technique used to reduce the clearing method by burning old crops which is a common method used in oil palm cultivation in previous times.
The most environmentally-friendly technique of replanting was developed commercially in 1985 by Sime Darby Plantation and subsequently adopted in palm oil replanting as the industry standard.
The new technique includes the disposal of old palms by shredding and decomposing in the fields, thereby avoiding air pollution and help return the plant nutrients to the soil.
Malaysia has successfully implemented this technique by increasing awareness among the plantations and smallholders.
During the Rio Earth Summit in 1992, to improve and commercialize this technique, Sime Darby Plantation was admitted to the United Nations Environment Programme (UNEP) Global 500 Roll of Honour for Environmental Achievement.