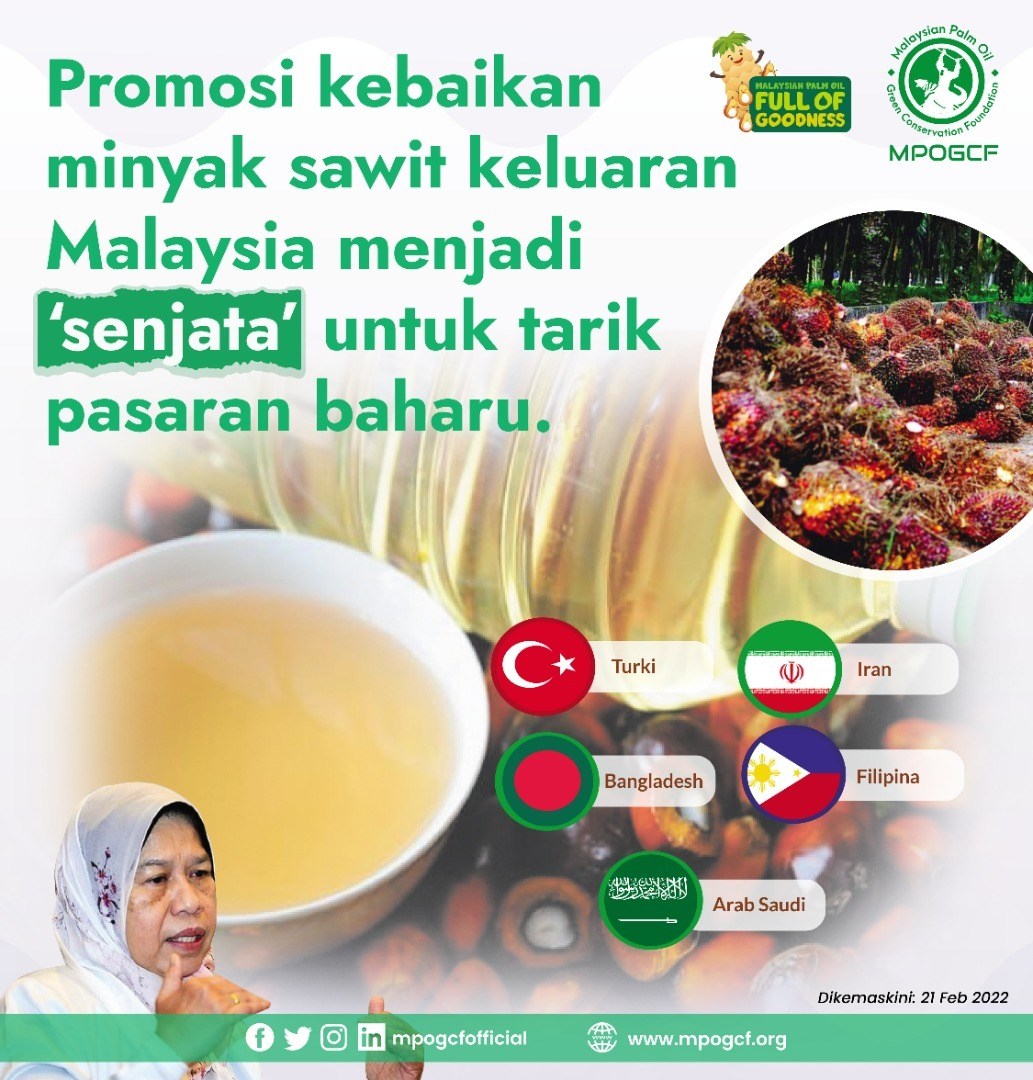 Majlis Minyak Sawit Malaysia (MPOC) telah melancarkan Kempen pengguna global iaitu Kempen Minyak Sawit Malaysia Penuh Dengan Kebaikan atau The Malaysian Palm Oil : Full of Goodness pada 9 Feb lalu.
Kempen itu dilancarkan pada Minggu Pertanian Kelestarian di Pavillion Malaysia bersempena Ekspo Dubai 2020.
Kempen Minyak Sawit Malaysia Penuh Dengan Kebaikan itu adalah strategi kerajaan untuk meningkatkan imej dan kualiti minyak sawit keluaran negara di peeringkat antarabangsa.
Strategi ini sekaligus meningkatkan keyakinan negara luar terhadap minyak sawit keluaran Malaysia dan produk-produk berasaskan sawit seperti kosmetik dan farmaseutikal.
Malaysia mahu mencari pasaran baharu bagi produk minyak sawit sebagai 'serangan balas' terhadap kempen anti minyak sawit oleh Kesatuan Eropah dan negara-negara barat lain termasuk Amerika Syarikat.
Negara-negara Asia Barat seperti Arab Saudi, Iran dan Turki serta Asia Selatan seperti Pakistan dan Asia Tenggara menjadi tumpuan Malaysia.